Too Wolfy, Quezy
In May 1999, I went to our local shelter to find a friend for our dog, Max, who was adopted from the same shelter three months prior. As I scanned row after row of dogs, one little six-month-old stray caught my eye. We went in to the meet-and-greet area, and she jumped on the table and peed on my purse. I was hooked. She had green stuff coming out of her nose, which the staff worker told me meant she'd have to be put in isolation. Isolation dogs rarely made it out at that time. I scrambled and received permission to take her to my vet. We went home, crossed our fingers and began our story.
We named her after Jacquez Green—the football player who could run like no other. Quezy was a force to be reckoned with. Wild, untamed and full of fire. She would catch birds midair, take squirrels off fences and dig out of holes made for mice. She took every opportunity to escape and would always be found running covered in mud and smiling ear to ear. She could run so far and jump so high that I truly think sometimes she caught flight. She gave me gray hair and wrinkles, and more joy and love than anyone could imagine. She moved with me countless times, and welcomed every new foster and permanent addition not with happiness, but with acceptance and peace. She rolled with the changes life brought us. When human children came into the picture, a kinder, softer side of Quezy emerged. She would lick their tiny feet and stare at them in wonder. That was when she fell in love.
We celebrated her 17th adoption anniversary in May 2016. We had to hold her to help her walk and we sat with her in the shade as she laid down eating her cake. Her body may have finally failed her, but the glimmer in her eyes never left. She was an old lady who sat looking at each of us with a smile that said more than words ever could. We knew that we had made her as happy as she had made us. A couple of weeks later life became too hard and with our help, The Wild Child, our restless wanderer, slept at last.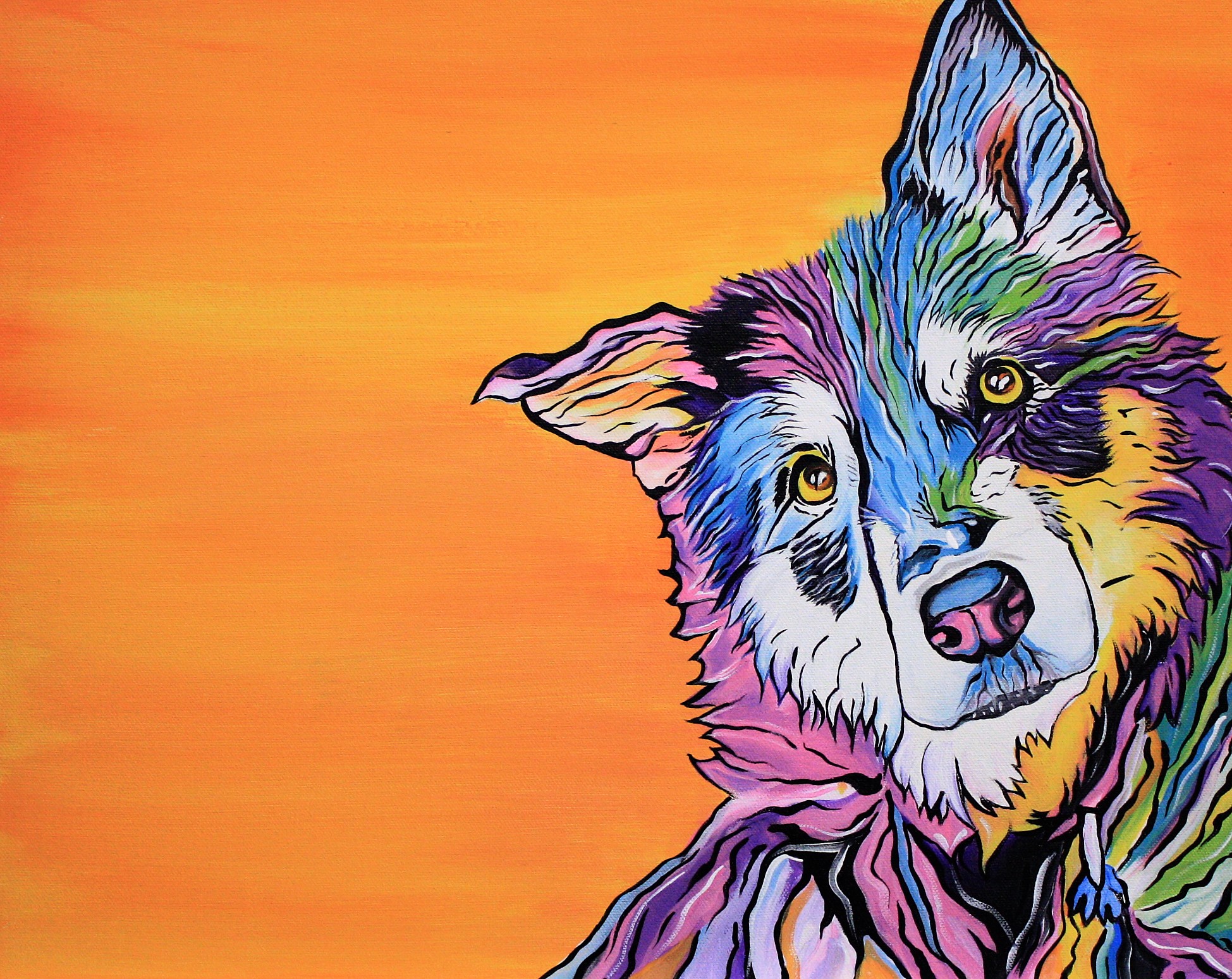 SaveSave