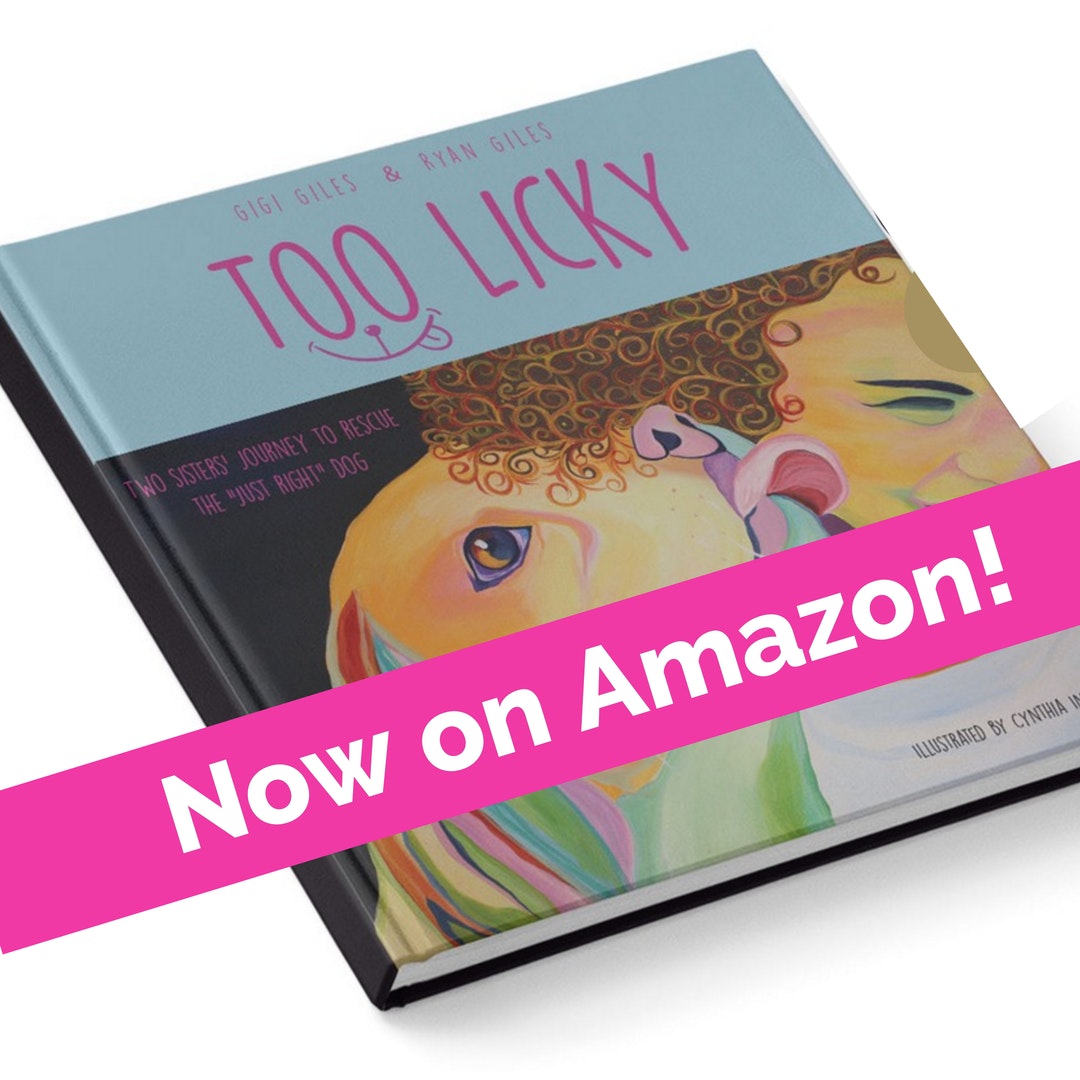 "Too Licky" is a children's book written by two sisters, Gigi and Ryan, and their search for the 'just right' rescue dog.
What's so special about "Too Licky?"
It's written by two 6-year-old sisters
It will feature the illustrations of 21 rescue dogs from families across the country by rescue dog advocate and artist, Cynthia Inks
The incredible rescue stories of the featured pups will be featured
The book will include forewords by THREE celebrity rescue advocates:

Deidre Franklin, author and founder of Pinups for Pitbulls, Inc.
Tes M. Kurtz, author of Anything Is PAWSible—Impossible Dog Dreams Come True
Sophie Gamand, creator of the series Wet Dogand Flower Power, Pit Bulls of the Revolution

It will serve as a resource for families looking to adopt a rescue
And most importantly, half the proceeds will benefit rescue dogs!
Get your copy today!