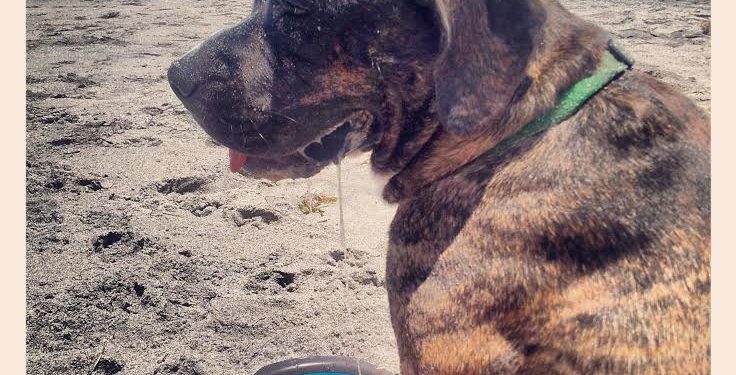 Meet Fiona…featured in "Too Licky" as Too Drooly!
Fiona was a stray in Miami-Dade county. She was brought in by Animal Care and Control with a fresh litter of pups. The puppies adopted out fast, and Fiona even found a home, too. Because she had just had puppies, her new parents were to bring her back to be spayed after she recovered. Well, they brought her in, but never came back to pick her up. Once again, she was up for adoption. This time she found a loving home, but her anxiety was full blown. She kept running away. Again, she was returned to Miami-Dade pound. When I went to pick her up, she had days left before she would be euthanized.
When she came to my home she was very lethargic and moppy. She would rearrange my house if I left her home alone. So, I brought her with me everywhere until she livened up a bit. Then, I introduced her to a crate, which she loves. I call it her room. It gave her a safe space while I was away at work. Other than work, she came with me and was my shotgun rider in the truck.
Now, six years later she has two human sisters and is living the life! We have our ups and downs, but she was and will always be my first baby. I couldn't ask for a better dog!